Smiles Made Whole with Dental Implants at Melbourne Dental Office
At the cosmetic and restorative dentistry practice of Dr. Lisa Goff, we offer dental implant restorations for patients who are missing teeth. Dental implants are an optimal choice for tooth replacement!
Missing teeth not only affect your appearance, but can also put your oral health in jeopardy. Missing teeth can cause:
Embarrassment
Gum disease
Shifting teeth
Loosening teeth
Bone loss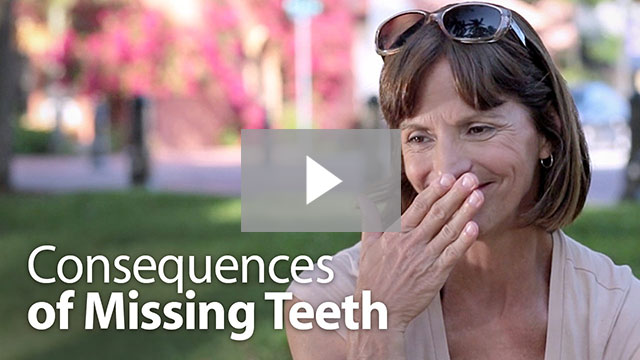 Dental implants begin with a titanium post that's embedded into your jawbone. This is beneficial because titanium is a biocompatible material—that means your jawbone treats it just like a real tooth root. The bone fuses around the post, and will keep your jawbone strong and healthy!
What are the other reasons you should consider dental implants to make your smile whole again? Dental implants:
Strengthen your jawbone
Allow normal chewing
Align your bite
Prevent bone loss
Look natural
Are durable and long lasting
Contribute to good oral health
Resist staining
Won't impede speech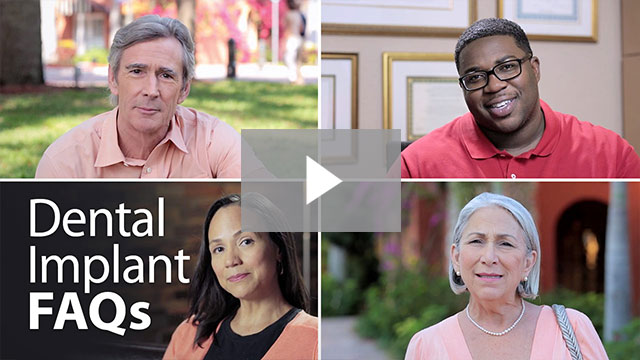 At the restorative dentistry practice of Dr. Lisa Goff, we will comfortably place your dental implant restoration. For replacing a single tooth, we use a porcelain crown that's been custom-made to fit perfectly. Porcelain crowns look, feel, and function just like real teeth. We can also use the titanium post as an anchor point to secure dentures, partials, and crown and bridges.
Related Dental Implant Articles
Dental Implants – Your Third Set of Teeth
A discovery fifty years ago paved the way for one of dentistry's most exciting, natural looking and successful tooth replacement systems. Learn how dental implants might just possibly change your life... Read Article
The Hidden Consequences of Losing Teeth
For those missing even one tooth, an unsightly gap is actually the least significant problem. What's of far greater concern is the bone loss that inevitably follows tooth loss. Dental implants fused to the jawbone can preserve bone, improve function and enhance psychological well-being. Learn how implants serve both as anchors to support replacement teeth, and preserve bone as one of the better preventive maintenance procedures in dentistry... Read Article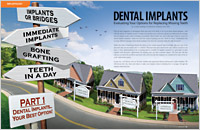 Dental Implants - Evaluating Your Options for Replacing Missing Teeth
As we guide you through the marketing hype you'll see that well planned implants most often require a team approach in assessing whether they're right for you. Not only are they a better treatment choice, they will last longer, possibly a lifetime, making them the right choice and the most cost effective option long term... Read Article
Implant Overdentures for the Lower Jaw
Implant overdentures represent a major change for the dental profession and the public. The lower jaw two-implant overdenture may be considered a more appropriate starting point over regular dentures... Read Article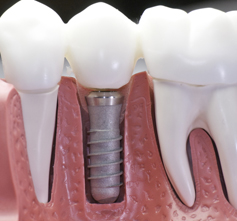 At the office of Dr. Lisa Goff, we provide state-of-the-art general, cosmetic, and restorative dentistry options for Florida patients. We serve Melbourne, Rockledge, Cocoa Beach, Palm Bay, and surrounding communities. Let us give you back your youthful smile! Book your appointment today!