Add Youth to Your Smile with Facial Rejuvenation
At the office of Dr. Lisa Goff, we can beautify your smile with our cosmetic dentistry options, such as teeth whitening and porcelain veneers. But what's a beautiful picture without an appropriate frame? With our facial rejuvenation services, we can add the finishing youthful touches to your gorgeous new smile.
Morpheus8
Morpheus8 is a fractional skin treatment that stimulates collagen production of the underlying layers of the dermis. By targeting the deeper layers of the skin, tissues of the face and body can be remodeled to reveal a more radiant youthful appearance. Morpheus8 is a non-surgical device that combines micro-needling with radio-frequency. It is minimally invasive, using a matrix of micro pins to renew the deeper layers of the skin with almost no downtime. This treatment can be done on all skin types. Visible results can be seen within a few days, but typically after three weeks the most noticeable results appear. Improvements continue for up to three months after treatment. Dr. Lisa A Goff will recommend the optimal number of sessions to be preformed based on your personal objectives. Treatment times and frequency will be specifically tailored to obtain the optimal results. Please call us to set up your consultation.
Botox
As we age, our skin loses elasticity. Wrinkles begin to form, especially between the brows. These are known as glabellar lines. The more glabellar lines you have, and the deeper they are, then the more tired—and even unapproachable—you appear. Botox is an injectable prescription that reduces muscle activity. We think facial rejuvenation complements your healthy smile. One treatment with Botox will give you visible, youthful results for up to four months.
Juvéderm
The facial rejuvenation services at our office include Juvéderm treatments. Juvéderm is a filler gel prescribed to patients who want to smooth away the wrinkles that appear around the mouth. Injected into the areas near your lips, Juvéderm restores youth and balance to your face. Juvéderm's natural-looking results can last up to year. In fact, this is the only FDA-approved product that can make that claim!
If you want to frame your smile with a more youthful look, then contact the office of Dr. Lisa Goff and find out more about our facial rejuvenation services.
Related Beauty & Aging Articles
Natural Beauty And Your Skin
In keeping with Dear Doctor's goals of education and making the right choices along with your healthcare professionals, this article will empower you with facts and the top 10 tips that you need to know to keep your skin healthy... Read Article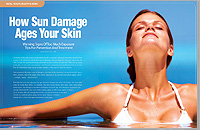 How Sun Damage Ages Your Skin
If you notice brown spots, dark patches or other changes to your facial skin as you get older, you are seeing the effects of prior sun exposure. Sun damage can take many forms - from cosmetic to cancerous. Learn what changes to look for, how to protect your skin and prevent further damage... Read Article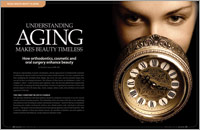 Understanding Aging Makes Beauty Timeless
Understanding growth, development, and the aging process is fundamentally important to obtaining the optimal results from facial and cosmetic dental treatment. Discover how an understanding of the aging process infl uences treatment decisions and the profound effect it can have on facial beauty during a lifetime... Read Article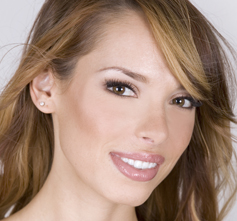 At the office of Dr. Lisa Goff, we provide state-of-the-art general, cosmetic, and restorative dentistry options for Florida patients. We serve Melbourne, Rockledge, Cocoa Beach, Palm Bay, and surrounding communities. Let us give you back your youthful smile! Book your appointment today!