Beauty Renewed. Smiles Restored. Youth Rejuvenated.
At the Melbourne location of the general, cosmetic, and restorative dentistry practice of Dr. Lisa Goff, we provide premium dental and facial rejuvenation care for our patients.
We seek to give you and your family detailed, stress-free oral health examinations, while also noting the ways we can help your reach your full smile potential! Dr. Lisa Goff always discusses all your choices for achieving optimal dental health and smile beautification.
For more than twenty years, Dr. Lisa Goff has treated her patients with kind expertise. At our office, we do everything possible to make you feel at ease while treating your oral health problems and seeing to your smile enhancements. We can ensure your comfort with the amenities in our treatment rooms, and can further put you at ease with nitrous oxide. For patients who need extra relaxation due to extreme anxiety, we offer conscious oral sedation.
Dr. Lisa Goff and her expert dental team provide comprehensive cosmetic, restorative, and general dental services to and surrounding communities: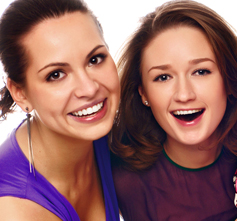 At the office of Dr. Lisa Goff, we provide state-of-the-art general, cosmetic, and restorative dentistry options for Florida patients. We serve Melbourne, Rockledge, Cocoa Beach, Palm Bay, and surrounding communities. Let us give you back your youthful smile! Book your appointment today!