General Dentistry Options for Melbourne Families
At Dr. Lisa Goff's general dentistry practice, you'll find a myriad of services to keep your smile healthy, functional, and beautiful. Among our general dentistry choices, you can take advantage of:
Preventive exams
Checkups
Oral hygiene treatments and education
Oral cancer screenings
Children's dental options
Gum disease therapy
TMJ Therapy
Bite assessments
Custom athletic mouthguards
We want you to have a great regular checkup, so we recommend sticking to a daily oral hygiene routine that includes brushing, flossing, and rinsing with fluoridated products. If you have any questions about the type of toothbrush, floss, and rinse you should use, our friendly dental team will be happy to answer all of them.
Rely on the friendly professionals at Dr. Lisa Goff's general dentistry practice to provide the excellent care for you and your family. We want you to have a pleasant experience at our office, so we do all that we can to ensure your comfort and safety. With our cozy treatment rooms, amenities, sedation options, and dental technology, we will do our best to restore your oral health and give your smile a lift.
Related General Dentistry Articles
The Natural Beauty of Tooth Colored Fillings
The public's demand for aesthetic tooth colored (metal free) restorations (fillings) together with the dental profession's desire to preserve as much natural tooth structure as possible, has led to the development of special "adhesive" tooth colored restorations... Read Article
What is Tooth Decay? – And How to Prevent It!
Tooth Decay is an infection, and many people don't realize that it is preventable. This article is the first in a series about tooth decay, perhaps the number one reason children and adults lose teeth during their lifetime. Explore the causes of tooth decay, its prevention and the relationship to bacteria, sugars and acids... Read Article
Tooth Decay – How To Assess Your Risk
Don't wait for cavities to occur and then have them fixed — stop them before they start. Modern dentistry is moving towards an approach to managing tooth decay that is evidence-based — on years of accumulated, systematic, and valid scientific research. This article discusses what you need to know to assess your risk and change the conditions that lead to decay... Read Article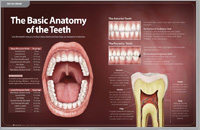 Basic Anatomy of Teeth
Adults have 32 teeth. This includes the wisdom teeth which are simply a third set of molars. It is possible to be born with less than 32 teeth or more than 32 teeth. If a person has had all four of their wisdom teeth removed, they will have 28 teeth...Read Article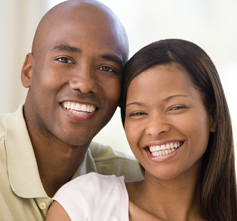 At the office of Dr. Lisa Goff, we provide state-of-the-art general, cosmetic, and restorative dentistry options for Florida patients. We serve Melbourne, Rockledge, Cocoa Beach, Palm Bay, and surrounding communities. Let us give you back your youthful smile! Book your appointment today!